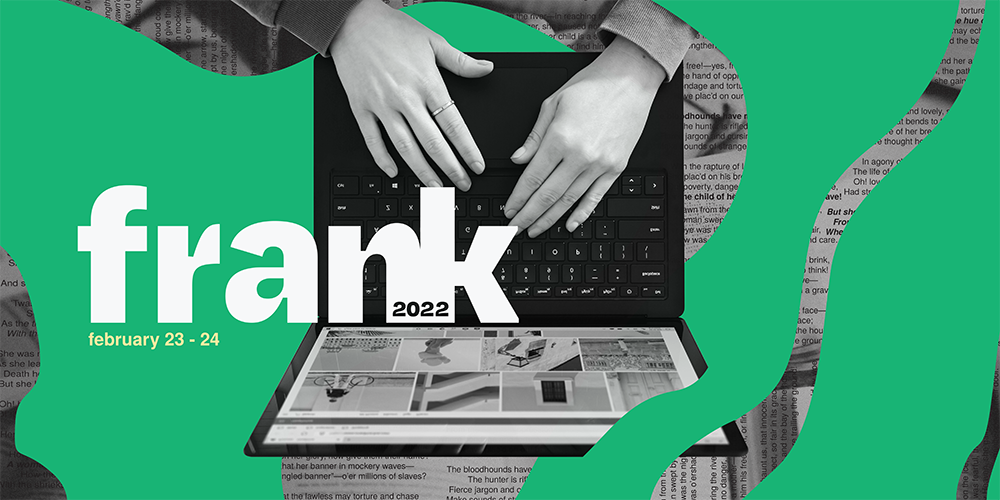 Thursday, Feb. 24
LIVE 11 a.m. to 2:45 p.m. ET
Speaker Session 3: Imagining a new future, Part 1
(11 a.m.-noon. ET)


Hub Brown, University of Florida
Aya Waller-Bey, University of Michigan
Paul Redman, 'If Not Us Than Who?'
Qing Yu Chen, Karel Fellow
Álvaro Laiz, National Geographic & Civic Science Fellow
Farrah Nazir, Wellcome Trust
Performance Break – Live from Heartwood
(noon – 12:10 p.m. ET)
frank Discussions & Interactives, Block 3
(12:10-1:10 p.m. ET)

Collect and Share: Frequent franksters Erin Hart, of Spitfire, and Aaron Zeiler, of the Civil Rights Corps, will facilitate this discussion on what we heard in the first speaker block to uncover highlights and lessons.

Learn New Research: University of Texas's Erica Ciszek, Ph.D., explores how listening and voice influence communication and how communicators give voice to identities and lived experiences through the work they perform.


Get in the Weeds: Join the Center for Public Interest Communications' Zakyree Wallace and Natalie Asorey as they review a recent project on intersectionality in communications. Telling diverse and inclusive stories for social change that center marginalized communities and build understanding requires that we show the complex ways communities experience systems of inequality. Explore how you can apply five guiding principles to your work in this interactive session.

Tell Your Story: Have you considered bringing arts into your story? Join a conversation with four educators and creators who are innovating within the arts and creating new expressive practices.

Hang: This is a space without agenda where you may connect with fellow franksters.

Recharge: Get up close and personal with Florida native animals at the Santa Fe College Teaching Zoo, with guide Jade Salmone. Learn how we are all interconnected and meet our zookeepers and animal ambassadors.

Student Lounge: Connect with (fellow) students in public interest communications.
Performance Break – Live from Heartwood
(1:10 – 1:20 p.m. ET)
Speaker Session 4: Imagining A New Future, Part 2.
(1:20-2:20 p.m. ET)

Angela Bradbery, University of Florida
Lizz Winstead, Abortion Action Front
Daren Ginete, Science Philanthropy Alliance and Civic Science Fellow
Valerie Goode, San Francisco Foundation
Kamal Sinclair, Guild of Future Architects, and Jessica Clark, Dot Connector Studio
Closing Ceremonies
(2:20-2:45 p.m. ET)

Lizz Winstead
Erin Hart, Spitfire Strategies
Aaron Zeiler, Civil Rights Corps

Announcement of the 2022 Research Prize
Annie Neimand, Center for Public Interest Communications
Allissa V. Richardson, University of Southern California (and 2021 Prize winner)